Celebrate new graduates in your life with Uwingu!
Whether your favorite student is graduating from kindergarten, high school, trade school, or college, help commemorate this milestone by naming a crater for them or their school in celebration of the accomplishment. Each named crater generates a beautiful naming certificate in honor of the graduate. Prices range from $5 to $5,000 depending on crater size.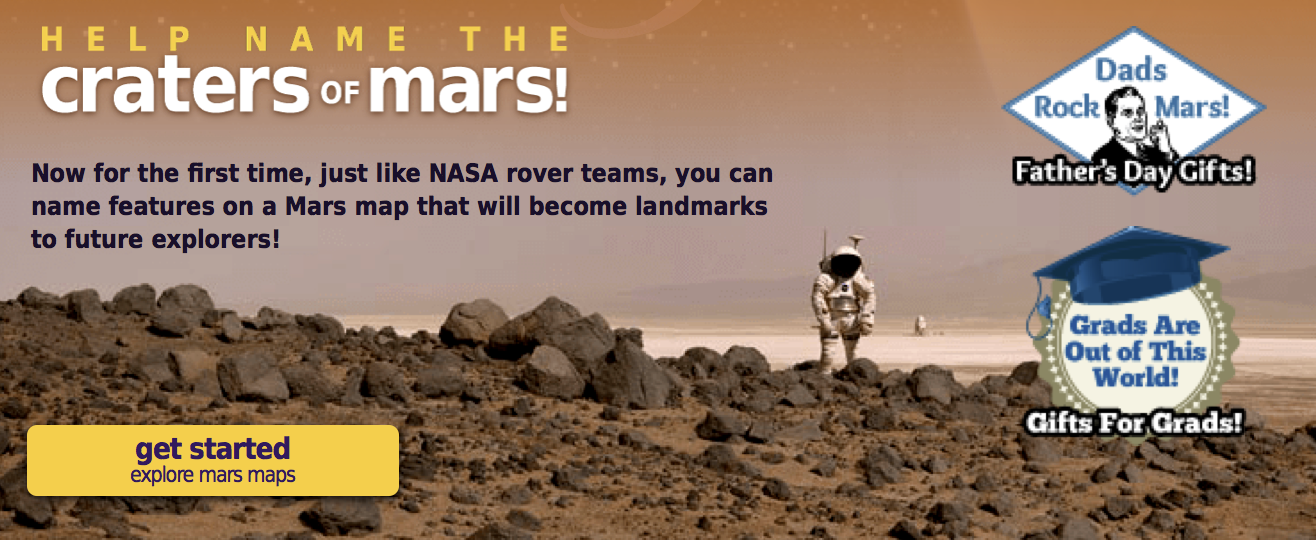 All names on the Uwingu Mars Map will be carried to the surface of Mars on a 2018 space mission sponsored by Mars One. And half the revenues Uwingu receives from craters named on the map go to fuel The Uwingu Fund, which provides grants to advance space education, exploration, and research.