Uwingu was initially made possible thanks to contributions from over a thousand individuals and organizations who gave amounts from $10 to as much as $3000 during our 2012 crowdfunding campaign at Indiegogo. You can see the original campaign on Indiegogo.
That campaign was so successful that it was ranked one of Indiegogo's top 25 largest ever campaigns in late 2012!
These crowdfunding contributions allowed us "to turn on the lights" and launch Uwingu, and in the logos and names listed below you can see who helped launch us. To those companies, organizations, and people who individually gave to help us get a start, we want to say thank you again: our twin goals of intimately connecting people in new ways to space exploration and astronomy, and of funding space research and education, became possible because of you!
Corporate Sponsor Select ($3000 funding level)
Super Angel
Corporate Sponsors ($1000 funding level)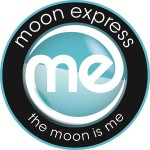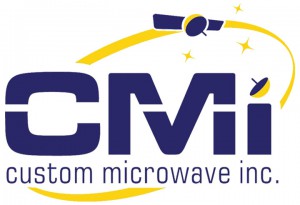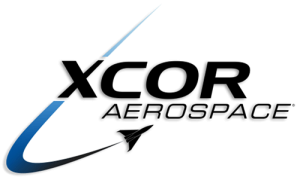 Ball Aerospace & Technologies Corporation
Custom Microwave
Lockheed Martin
Moon Express
Parabolic Arc
Space Daily
XCOR Aerospace
Uwingu Angels ($1000 funding level)
Christiana Ellis
Jim Hautot
Peter Lake
Ed Post
Michael Zappe
1 anonymous
Council Member Select ($500 funding level)
Charlie Bailey
Robert Early
David Hampton
Ken Jones
Howard Maculsay
George Merlis
Anthony Mills

Glenn Pohs
Dusty Reichwein
Pete Shay
Mike Vinje
Marc Watson
George Whitesides
2 anonymous
Council Member ($250 funding level)
Erika Barth
James Bohnsack
Laura Burns
Sean Casey
Chester Chua
Melissa Clymer
George Cooper
Michael Cusey
Alisdair Davey
Kevin Day
Neal Diez
Derek Fielder
Paul Fischer
Stephen Fleming
Harold Geller
David Guilfoyle
Rick Guyer
David Hamel
Damien Hartmann
Andy Herman
Craig Hutchinson
Hannah Kane
Elizabeth Kingsley
Heiko Linn
Carey Lisse

David Marshack
Michasel Mayer
William McMillan
William Merline
Jay Mukherjee
Michael Nolan
Dana Nourie
John O'Meara
Brian Orlotti
Joseph Orr
Joseph Pesce
Ryan Rapp
Kimberly Rieck
Todd Rowell
Marc Saegesser
Pierre Schwob
Teresa Segura
Steven Smith
Stephanie Van
Tim Vanderhook
Hubert Wagner
Richard White
Roy Woodworth
Kierstyn Zolfo
6 anonymous
Founder ($100 funding level)
Caspar Ammann
Christofer Andersson
Johnathon Andrews
Andrew Armstrong
Fran Bagenal
Gary Baribault
David Batchelor
Bradford Benn
Alan Bieber
John Bilderback
Aurora Billings
Lee Black
Jacob Block
Collin Bonde
Claudio Bottaccini
Bill Bottke
Daniel Boulet
Ben Bradley
Frederic Brehm
Jesse Brin
Carolyn Brinkworth
Ronald Brinsko
Maarten Broekman
Marinus Broekman
Mike Brotherton
David Bruggeman
Laura Budz
Lee Burdette
Burke Burnett
David Byerman
David Cadman
Jan Cami
Randy Cassingham
Arnold Castro
Kalle Centergren
Ned Champlain
Chuck Childress
Bill Christian
David Chudwin M.D.
Emily CoBabe-Ammann
Lauren Cochrane
Joshua Colwell
Jared Congiafro
Randy Conrad
Thomas Constantine
Emerson Corzo
D.R. Crane
Jesse Danielson
Andrew Davis
Tim Deem
Steven Dengler
Edna DeVore
Kerrie Dougherty
Robert Drach
Christopher Dreyer
Paul Duffield
Scott Dunbar
Sean Duncan
David Dunham
Siobhan & Kevin Elias
Geoffrey Engelstein
Reed Esau
Tim Farley
Eblan Farris
Dan Feldman
Lori Fenton
Chris Fox
Christopher Freeze
Louis Friedman
Jason Fullmer
Jose Galvez
Caleb Gatlin
Henry Gessau
Alberto Gioia
Timothy Glotch
Scott Gordon
Doug Griffith
Susanna Griffith
David Grinspoon
Yves Grondin
Mike Hampton
Bob Harkins
Jeffrey Harris
Jason Heine
Edward Hennis
Fred Herman
Christoph Hertel
Matt Hickman
Nicoleta Hickman
Ellen Hock
Daniel Hofer
Drew Hoover
Patricia Hoppe
Mihaly Horanyi
Jerry Horsewood
Brian Hostetler
Justin Husted
Jarred Ingersoll
Aleksander Kamenik
Bill Kast
Dean Kavalkovich
Keith Kelley
Yonas Kidane
Jamie Kinney

Brad Kohlenberg
Beth Kolko
Dan Koury
Richard Kraft
Justin Kugler
David Lackner
Ulrike Lahaise
William Lahaise
Greg Langmead
Vicky Lea
Eric Lee
Jonathan Lee
Timothy LeGower
Nicolas Leonard
Laurie & Jon Leshin-Morse
Elaine LeTarte
Barnet Levinson
Hal Levison
Ivan Linscott
Charlie Martin
Sandra Maynard
Nicola Mazbar
Daniel McCarter
Jonathan McDowell
Alisha McFarland
Allan McInnes
Michael Mealling
Edgar Medina
Mark Medvedeff
Matthias Meier
Bob Michiels
Gene Mikulka
Gary Miles
Allen Minter
Lisa Minton
Kristin More
Thomas Munyon
Gary Mussar
Morten Nilsen
Paulo Ordoveza
John Painter
Joel Parker
Robert Peake
Raj Pillai
Lanis Pinchuk
Bruce Pittman
Corinne Podawiltz
Ronald Polidan
Douglas Price
Joshua Pritts
Christian Ready
Bruce Reed
Tanya Reilly
Bob Richards
David Riley
Joel Ripmaster
Orlando Rivera
Laura Robinson
Lynne Rodrigues
Nate Roman
Timo Rossi
Emily Safron
Ty Sawyer
Mark Scappini, Jr.
Nick Schneider
Claudia Scholz
Madeline Sharples
Michael Simpson
Lee Sims III
John Sinclair
Bill Smith
Gerald Sorko
Brandon Sowers
Robert Staehle
Raymond Stell
Leonard Stern
Michael Summers
Bill Swartzer
Gary Swinsburg
Mark Sykes
Brian Szenay
Jill Tarter
Evo Terra
Catherine Thomas
Rusty Thompson
Kathryn Thornton
Linda Tullberg
Ross Turner
Alexandra Vedernikova
Felipe Velloso Alves
Richard Watkins
James Weeks
Tom Wenberg
Jerry Wexler
Bryson Wheeler
Daren Scot Wilson
Byron Winchell
James Wisniewski
Craig Witherow
Linda Wright
Daniel Yifrach
Anna Zacher
Michael Zolensky
17 anonymous
Citizen Advisor ($50 funding level)
Michael Abramson
Alfred Aburto
Nancy Atkinson
Jean-Francois Baconnet
Jim Baer
Marek Belski
Octavian Bicu
Sean Bigelow
Jacob Binngington
Bertrand Bonfond
Nick Bonnichsen
Rik Booraem
Mark Brower
Cory Burnett
Paul Carr
John Currey
Tom Dayton
Andrew Devlin
Shannon Dillavou
Ron Dippold
Sam Edwards
Amanda Emmert
Travis English
Elisabeth Flaum
Stephan Gerard
Kartik Ghorakavi
Heath Gibson
Lorraine Glynn
York Gorzolla
Joerg Grau
Sandra Griffin
Joe Hahn
Thomas Hail
Peter Homer
Samuel Hozman
Seth Jacobson
Mat Kaplan
Christopher Kauffman
Zeng Kexiang
Daniel Kissam
Jerial Knight
Tanya Koenig
Laurel Kornfeld
Michael Kubler
Giran Larsson
Christopher Laurel
Bob Laurent
Adam Levenstein
Stephen Lewchuk
Christopher Long
Charles Lurio
David Madison
Roger Mattsson
Jill & David Meniketti
Aimee Merkel

David Mimoun
Bart Moens
Susan Murph
Catherine Neish
David Norton
Jordan Ochel
John Olivero
Nick Orenstein
Pierre Paquette
Jim Pass
Carrie Paterson
Tor Pettersen
Claude & Teresa Plymate
William Pomerantz
Kevin Pratt
Bruce Press
Kai Alexis Price
Kevin Quilter
James Radomski
Eugene Reed
Travis Reese
Patrick Reynolds
Alexander Robinson
Tabby Rose
Andrea Schweitzer
Joel Segerbrick
Peter Shaw
Larry Shearer
Jessica Smith
Robin Snelson
Martin Snow
Ian Sohl
Sylvia Sotomayor
Tim Spencer
Daniel Sprouse
Kylie Sturgess
Shannon Sturtevant
Jeffrey Sue
Jason Talley
Jason Thomas
Jean-Philippe Turcotte
Steve Tuttle
Meganne Valerioti
Ricardo Veguilla
Trent Waddington
Elizabeth Wallace
Charity Weeden
Rob Wilson
Charlie Wiseman
Jorden Woods
Annie Wynn
Edward Yee
Luke Zehrung
12 anonymous
Space Explorer ($25 funding level)
Yvonne Aburrow
Paolo Amoroso
Katie Armstrong
Amos Bairn
Richard Barnett
Paul Bartomioli
Mindy Baumgartner
Sharla Bemis
Joerg Bierbaum
Harry & Sylvia Bingham
Julian Blake
Robert Blaskiewicz Jr
Marcia Blum
Ville Bogdanoff
Angus Bond
Sean Bowden
Sarah Braden
Erin Braswell
Jan Bremnes
Kieron Briggs
David Bright
Chris Campbell
Michel Carriere
Joseph Chrobak
Mirza Cifuentes
Andrew Clayman
Jesse Coe
Michelle Conner
Paul Copping
Jeffrey Cornish
Nick Coutts
Jason Cox
Jennifer Crispin
Andrew Dart
Steven DeGroof
Jason Denen
Vincent Dinicola
Eric Donaldson
Jason Dunn
Jonathan Duprey
Lara Eakins
Brian Element
Julie Enevoldsen
Rolf Engleman Jr.
Claudio Esteves
Karina Fabian
John Feldmeier
Christy Filipich
Bryan Foster
Marcia Franklin
Benjamin Friedberg
Marc Fries
J.M. Gallant
Tim Giese
Sebastian Gillen
Heinrich Glumpler
Citizen Gold
Robert Gonzalez
Billy Gooch
Paul Graham
Mikael Haglund
Craig Hall
Wayne Hall
Christopher Hamersley
Erik Harris
Carol Hatcher
Dan Henderson
Christine Hennebury
William Hiscox
Jerry Isdale
Bob Jamieson
Amanda Jonsson
Nadison Kannan
Justin Kean
Aaron Kemmer
Charles Kersey
Dale Ketcham
Charlie Kilian
Andy Kittner
Joe Knapp
Gergely Kovacs
Laura Kremer
Pavel Krkoska
Felicity Kusinitz
Joe Latrell
Craig Levin
Lon Levin
Danielle Levine
Timothy Lister
David Livingston
Chris Lutz
John Lynch

Jay MacBride
Jason Major
Pete Malecki
Linda Marabito
Frank Marra
Jesper Martenson
Juha Martikainen
Lars Maxfield
Kate McKinnon
Daniel McLaughlin
Joe McTee
Bill Meinema
Detrick Merz
Terry Mickle
Mark Miller
Christopher Morrison
Zachary Moxley
Paul Mueller
Tara Mulder
Melanie Munro
Tom Nathe
Todd Neff
Mick Nelso
Richard Peets
Sydney Pendleton
Jesus Perez
Lauren Persons
C.C. Petersen
Jackson Pharris
Rebecca Phillips
Ronald Plunske
Lara Pohs
Robin Powell
Pat Rawlings
Meredith Rawls
Kathryn Reeves
Joe Rhea
Bob Riddle
Patrick Ritchie
Sharon Rowland
Stefan Ruiz
Shawn Rupp
Andrew Rush
Kevin Russell
J.M. Rydeen
Richard Sagall
Randy Sahae
Scott Schwab
Mierk Schwabe
Deborah Schwarzer
David Shambaugh
Michael Shelby
Trina Short
Bryan Shumaker
Kelsi Singer
Christopher Smith
Trevor Spratt
Anastasia Steinbrunner
Jamie Stevenson
Paul Stewart
C. Russell Stone
Frederick Swetland IV
Timothy Taber
Anita Taylor
Rayna Tedford
Thomas Terleski
Vincent Thacker
Veronica Thomas
Allan Thompson
Mark Thornton
Mathew Titchenal
Silver Vaher
John Vajgrt
Wolter van den Brink
Michael Vergalla
Bogdanoff Ville
Valeriy Vislobokov
Jennifer von Geyer
Stephen Watson
Don Whitney
Josh Williams
Ryan Wiltshire
Devon Winrick
Erin Wood
David Woods
Thomas Wright
R.E. Wyllys
Breck Young
William Zain
25 anonymous
First Wave Explorer ($10 funding level)
Jonas Allesson
Elya Arrasmith
Lisa Ballard
Steve Bartal
Ron Basque
Georgi Bonchev
Tim Brazeau
Kathrin Brogli
Morten Brudvik
Dusan Budjas
Michael Capobianco
Daniel Cerman
Zachary Constan
David Cowdrey
Hans de Wolf
Hugo Andres Durantini Luca
Shawn Dvorak
Cantillon Enterprises
Anselm Fernandez
Shaun Finney
Andre Fortin
Pascal Fortin
Tamera Frost
Alistair Funge
Jeff Garzik
Jake Gnow
Joff Green
Thomas Griffin
Robin Groenewold
Nicole Gugliucci
Robin Hagman
Paul Hansen
Robert Herrick
Christian Hohlbaum
Peter Hudson
Christopher Ince Jr
Lars Ivar Igesund
William Jacobs
John Jaksich
Mia Jamili
Richard Johnston
Chris Kaynor
Bruno Kim
Susanne King
Oleg Kobozev
Jaewook Koh
Aaron Labertew
Joe Lack
Randall Laplante
Tim Lynch
Fanny Mac
Franck Marchis
Matt McBride
Aaron Mercer
Richard Moore

Kelly Morgan
Tysen Mulder
Matt Musselman
Mike Newberg
Chris Niewiarowski
Christopher Nitkin
Anton Nordenfur
Ramin Novoa
Pablo Oliva
Ben Owens
Keith Patterson
Troy Patterson
National Payday
Teo Peternelj
Matt Plasek
Maurits Polak
John Pritchard
Alexander Rauscha
John Reed
Juliet Reeve
Danica Remy
Andres Saravia
Steven Saus
Jure Savc
Lucas Scarpati
Laura Seward
Gary Shavit
Lisa Sichi
Michael Silverstein
Bryan Simpson
Aleksander Slabon
Danny Spitzberg
Kate Stern
Darby Stewart
Kelly Stiles
Patrick Stoffel
Kevin Sullivan
Nick Szpara
Zekom Tribute Magazine
Joseph Tuskan
Benjamin Valimont
James Van Laak
Lara Warren
Kyle Watson
Bradon Wesche
Mike Wharton
Matthew Whitehouse
Debi-Lee Wilkinson
Cathy Williams
Mark Wilson
Jonathan Woodbury
Mike Wrathell
Robert Zorn
Anonymous (19)