Uwingu to Honor 100,000 Dads Around the World with Craters on Mars for Fathers Day
Today through June 16th, Uwingu is offering to give the first 100,000 people who sign up for our free, monthly newsletter, a completely free gift certificate to name a crater on our public engagement Mars map in honor of a dad.

Uwingu's Mars Map will be carried to Mars aboard both the first Mars One robotic lander and also on the Time Capsule to Mars Project. Every crater named for a dad before Father's Day on June 19th comes with a commemorative Father's Day 2016 naming certificate emailed to the buyer. Join our newsletter HERE so you get the free gift code!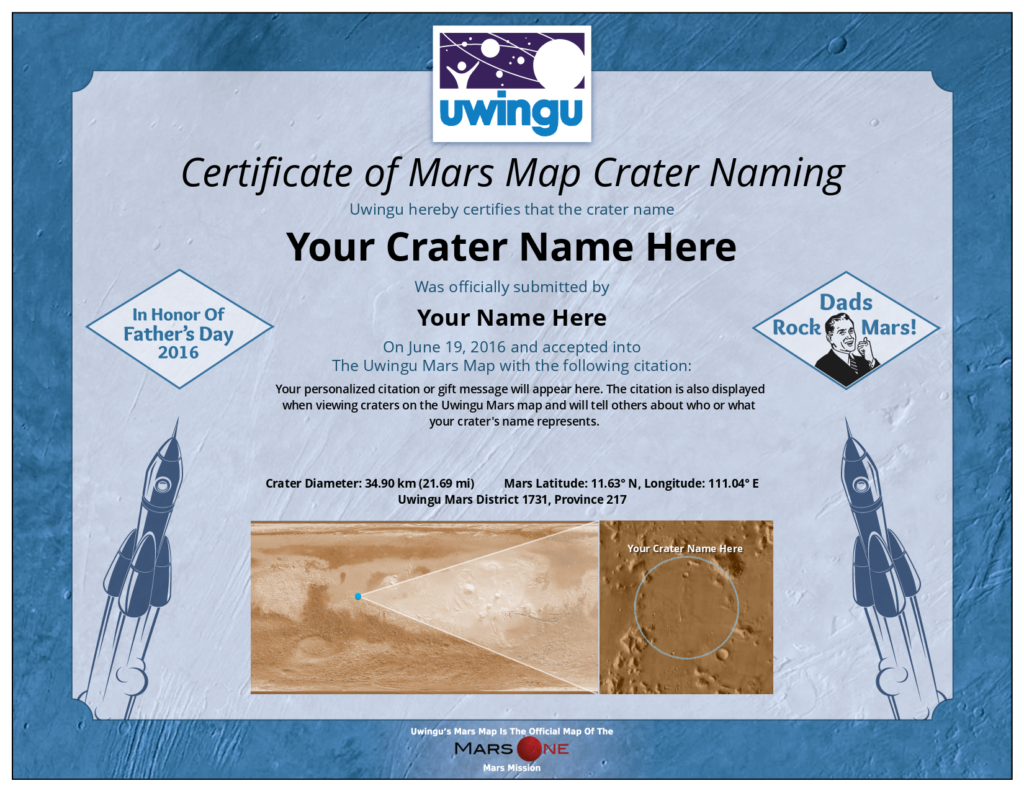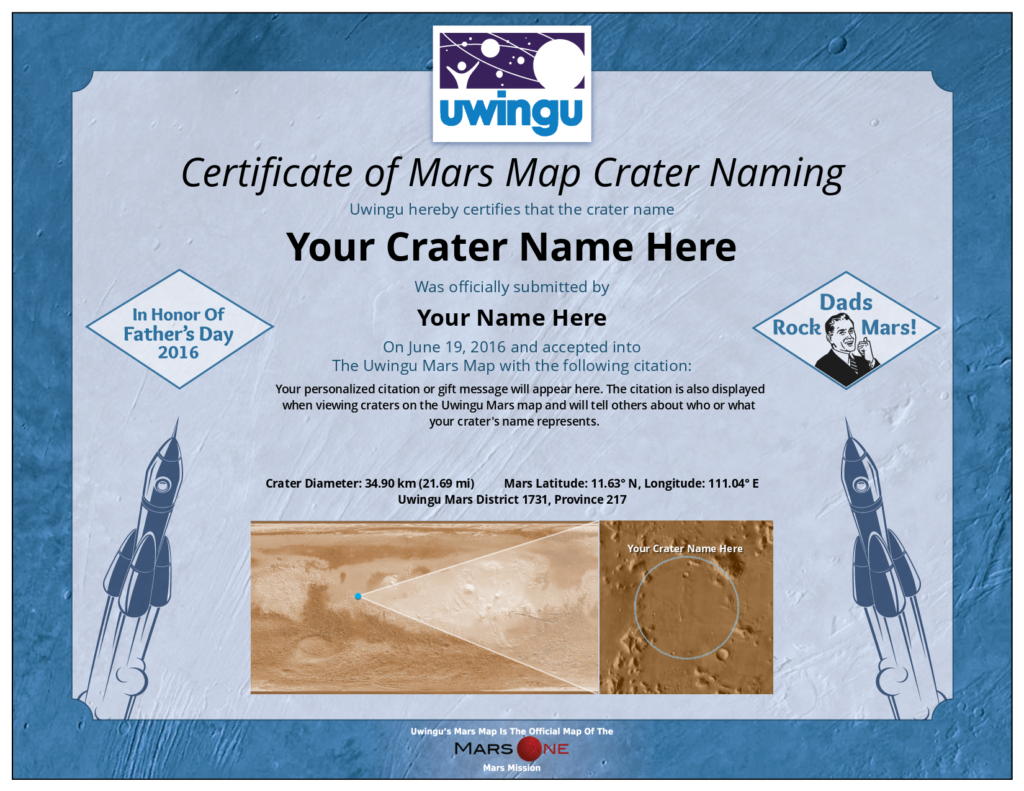 Said Uwingu's founder and CEO, planetary scientist Dr. Alan Stern, "Never before has anything like this been done to honor dads on Father's Day. Just join our newsletter list by June 16th and give dad something he will never forget, something truly novel, and out of this world. We look forward to smashing all records for the number of named craters on any Mars map through this Father's Day offer, and we hope you'll take part for the dad in your life!!"