Private Mars One Space Mission To Use Uwingu Mars Maps
Private Mars One Space Mission To Use Uwingu Mars Maps, Will Also Carry The Map to Surface of Mars
People Around the World Invited to Help Generate Uwingu's Mars Map
Uwingu and the pioneering Mars One project announce a landmark partnership: All Mars One missions will carry Uwingu's Mars Map to Mars, and will use these feature names as a part of Mars One's mission operations at Mars. Additionally, a portion of Uwingu's revenues generated by Mars feature naming will help fund Mars One missions.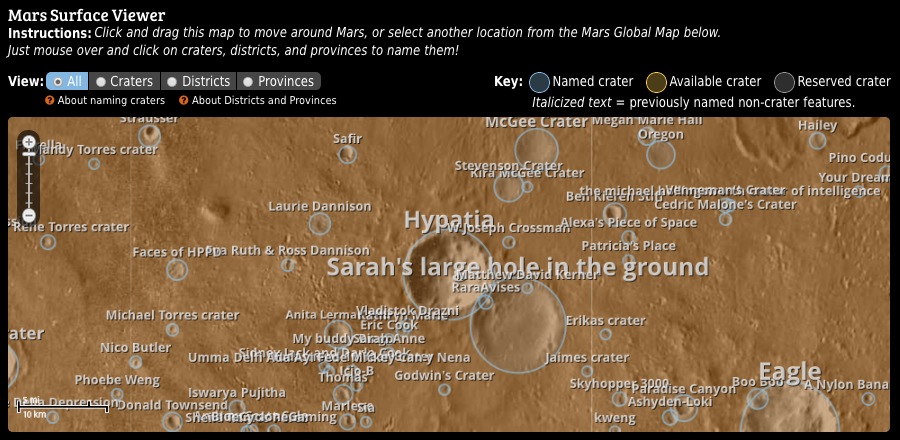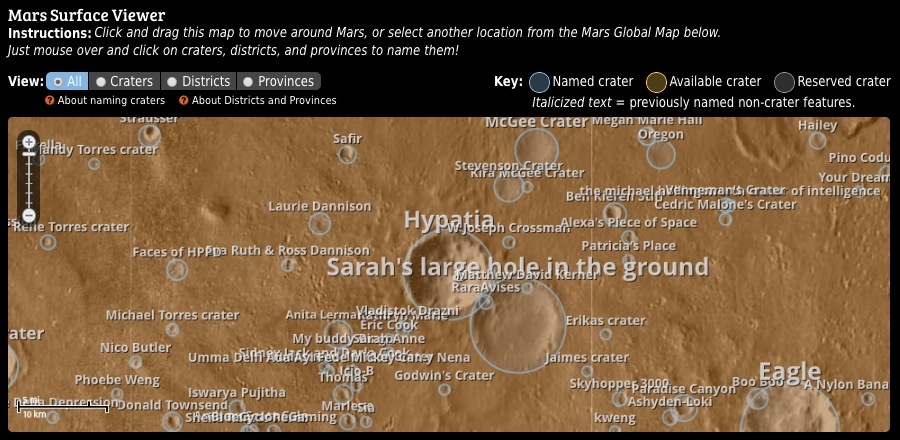 Uwingu launched its Mars Crater Naming Project last week, giving anyone in the public the opportunity to name any of the approximately 500,000 scientifically identified craters on Mars.
The goal of this project is to create $10M in Uwingu Fund grants for space projects like Mars One, as well as many other space research and education initiatives.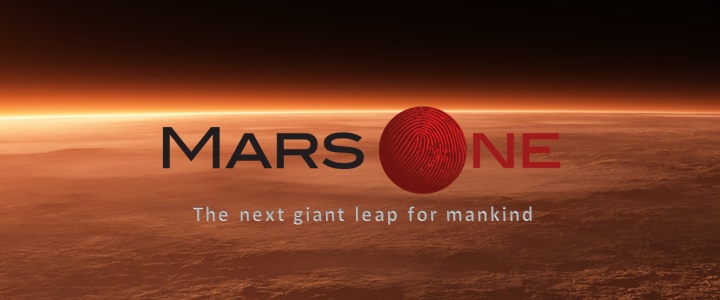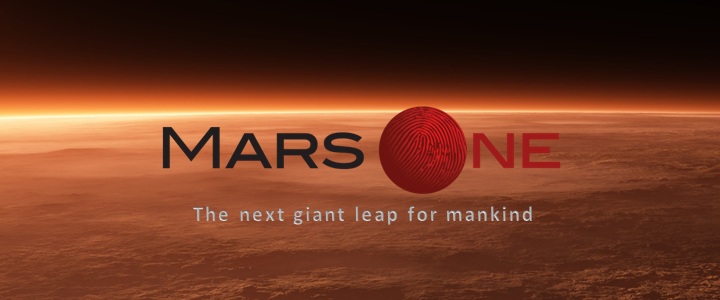 Uwingu founder and CEO Dr. Alan Stern, a planetary scientist and the former head of NASA's science programs said, "This partnership catapults Uwingu's Mars crater naming database and Mars maps into the forefront of Mars exploration. Every person who names craters on Mars will now know that their crater names are to be used in the exploration and eventual settlement of Mars."
Bas Lansdorp, Mars One Co-Founder and CEO said, "Uwingu gives everyone around the world the opportunity to participate in space exploration. The name you choose will go down in history, traveling on board our 2018 mission lander and will be used by our future astronauts. What an amazing opportunity!"