The first opportunity for the people of Earth to send personal messages and pictures to Mars by radio transmission!
Beam Me celebrates the 50th anniversary of the first mission to Mars—NASA's Mariner 4 launched on 28 November 1964. All Beam Me messages will be sent together by radio—at the speed of light—as a global shout-out from Earth to Mars on 28 November 2014.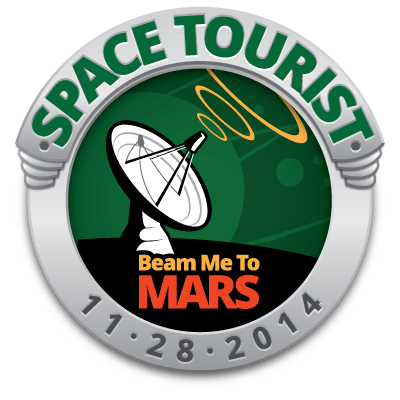 Send Your Own Message To Mars!
Say a little or say a lot. Every message option includes: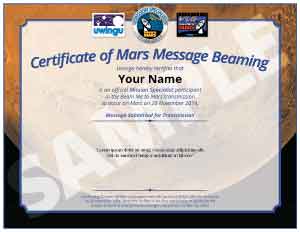 A beautiful, downloadable certificate authenticating your participation in the Beam Me To Mars project.

 

50% of your purchase fuels Uwingu grants for space research, education, and exploration.

 

An e-mail confirmation sent to you when your message is beamed to Mars on November 28, 2014.

 

All messages will also be delivered by hand to Congress, to NASA, and to the United Nations!