Connect to the Sky,
Fund Science
&
Education
Uwingu's mission is to create new ways for people to personally connect with space exploration and astronomy!
Fully half of all our revenues go to Uwingu Fund grants to space research, education, and exploration.

Now for the first time, just like NASA rover teams, you can name features on a Mars map that will become landmarks to future explorers!
NEW OPTION! Professionally printed framed certificates!
Choose from 16 certificate designs!
A great gift for…
Graduations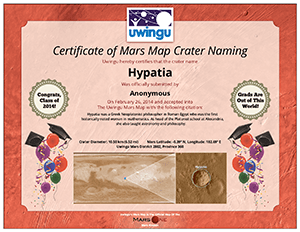 Thank You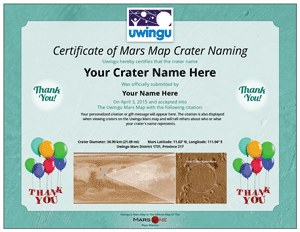 Weddings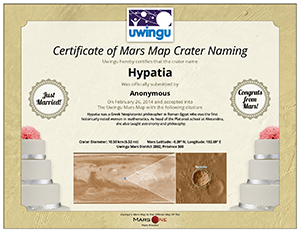 Anniversaries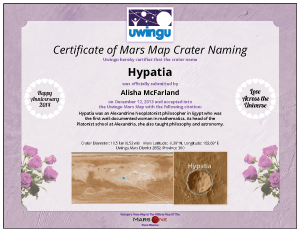 New Baby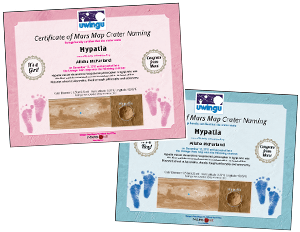 Get Well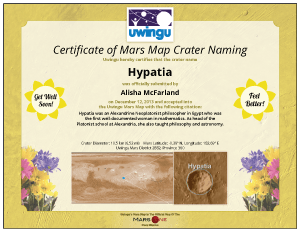 Birthdays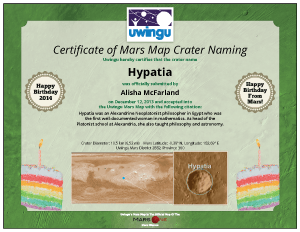 In Loving Memory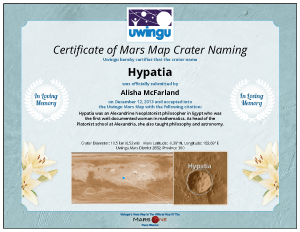 Mother's Day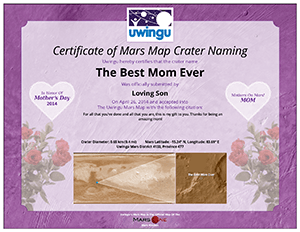 Father's Day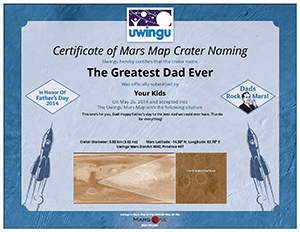 The first planet discovered outside our solar system is named "PSR 81257+12 B". Not so catchy, is it?
Uwingu wants to give planets more human-friendly labels, and you can help! Nominate names and vote on your favorites to build a database of planet names across the galaxy.
We are currently performing maintenance on this website. Orders placed while this message is displayed may not be completed properly. Please return later and place your order after this notice has been removed.